Open Position, ERC Board Members Needed
ERC has an open board position. Are you ready to volunteer? Send an email to erc-ceo@donobi.net.  Please note: you do not need to be an Episcopalian to join.
DEBRA THOMPSON, ERC Board Vice-Chair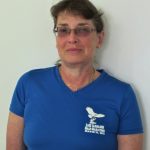 Debra is an Optum Nurse Practitioner in Bremerton.  Debra believes that our seniors need strong, professional advocates.  Her personal interests include: biking, kayaking, walking, crochet work, volunteering with numerous organizations, and in general, keeping busy!
CHUCK FOISIE, ERC Board Chairman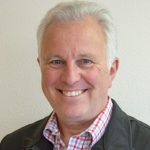 Chuck is career (42 year) banker.  He has held a number of executive level banking positions and senior credit approval positions.  For a time he was responsible for all retail, commercial and supporting departments for a $3 billion bank, which was later sold.  He has also served as a bank chief credit officer and ex-officio bank board member.  In his various credit roles he has evaluated residential and commercial construction projects and credit enhancements in support of bond financed projects.  He currently is the Vice Chair of the University of Washington, Pacific Coast Banking School and on the advisory board of Medical Teams International.  Chuck and his wife Suzanne raised their family in the Episcopal Church and current attend St. Andrew's, Seattle.
CHARLA CONNOR, ERC Board Secretary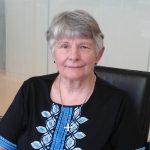 Charla Conner is a life-long Episcopalian born and raised in Colorado.  She received her Bachelor of Music Degree in Voice Performance for the University of Denver, then a MA in Special Education from the University of Northern Colorado.  She taught and performed in Southern California with varied experience in opera, musicals, choral music and radio & TV advertising. Charla is a member of All Saints' Episcopal Church in Tacoma serving as lay reader, Bishop's Committee member, newsletter editor, and recently as Senior Warden.
BARBARA FOX, ERC Board Diocesan Liason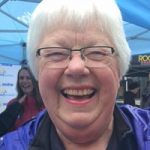 The Treasurer for the Diocese of Olympia is the non-profit's Episcopal connection. Barb has an extensive real estate lending and banking background and is a retired Escrow Officer/Limited Practice Officer
JAMES HUSBAND, ERC Board Member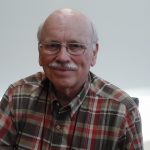 Jim is a retired engineer from the Boeing company and former owner/operator of  Bamboo Gardens of Washington, LLC (a plant nursery).   Jim is a member of St. John's Episcopal Church in Kirkland, Washington.